February 28, 1981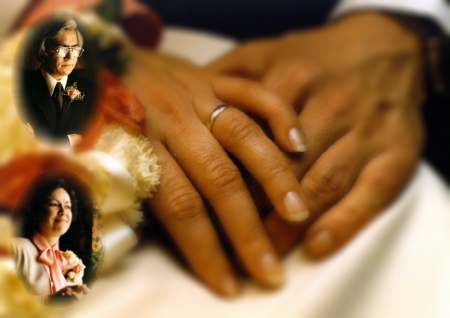 The Wedding
This composite was made from three pictures Lance had taken by wedding photographer, Ron Clark. Ron was the photographer for Vermont ETV. In the 1970's Lance professionally photographed numerous weddings. One of his stock photos was the hands of the wedding couple after the wedding which looked like the one above.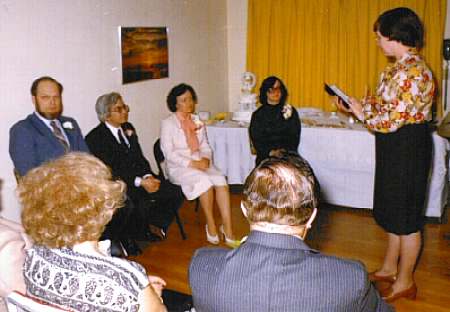 The wedding was held in Lance and Dianne's home. Shown here (left to right) is the best man, groom, bride, and maid of honor. Justice of the Peace, Barbara Mudgett, officiated using a Christian interdenominational ceremony.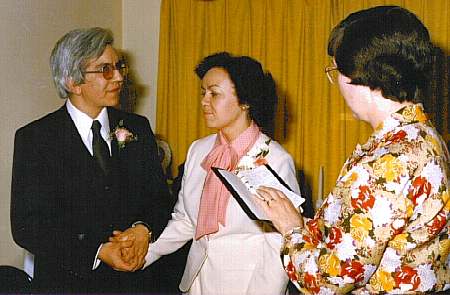 Lance makes his marriage vows to Dianne.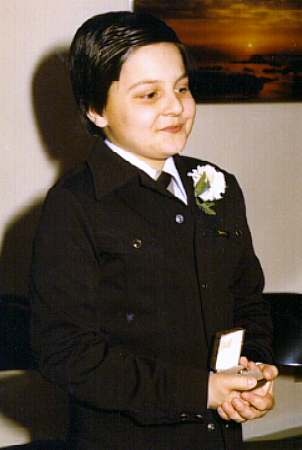 Lance's son, Tony, holds the wedding ring that will go on Dianne's finger.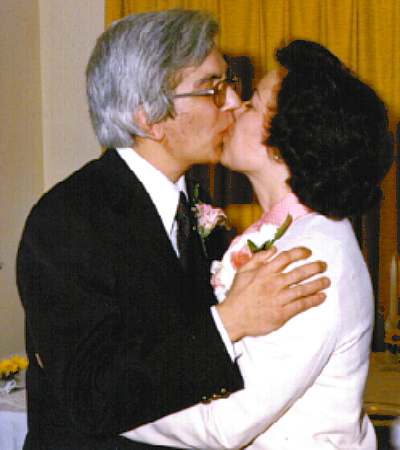 Lance and Dianne seal their promises to each other with a kiss.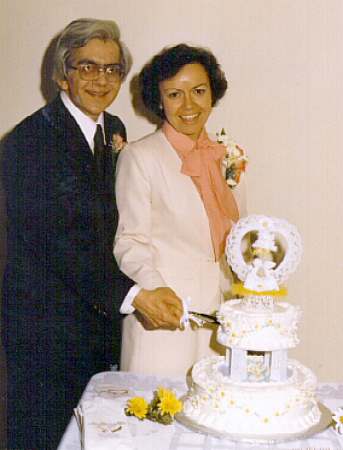 The cutting of the cake.
---
(c) copyright 1997-2015 by Lance Micklus - All rights reserved