February 28, 1981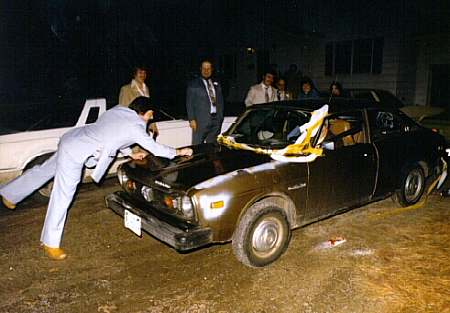 Fun Time
Lance and Dianne took off for their honeymoon in this 1976 Subaru - held together with plenty of bondo. The license plate on the car was Vermont TRS80, much to the dismay of several Radio Shack employees in the State who tried to get the same vanity plate.
Hey, who paid this guy to walk in on us?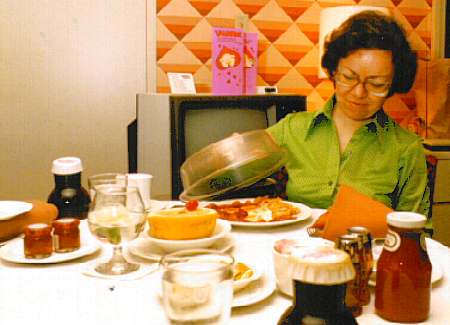 The honeymoon couple spent three days in Atlantic City, New Jersey, at the Caesar's Boardwalk Regency Hotel and Casino, which had just recently opened. Here Dianne enjoys the luxury of having room service make breakfast - $20 plus tip.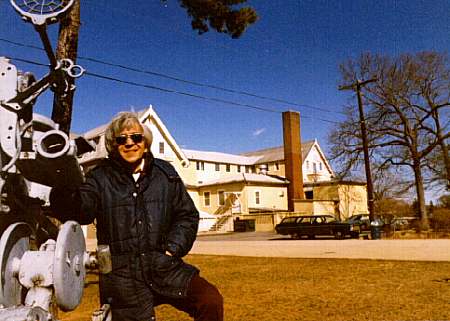 The last stop on the way home was at Admiral Farragut Naval Academy, in Toms River, New Jersey. Lance came here during the summers of 1956 and 1957. This is where Lance learned about boating, an activity he enjoys to this day. The visit brought back many memories including the one below.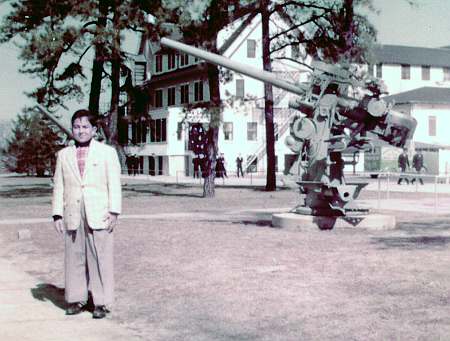 In the Spring of 1956 Lance visited Admiral Farragut for the first time. His father took this picture of him standing in front of same anti-aircraft gun seen in the previous photo. The Academy closed in 1995 due to financial difficulties.
---
(c) copyright 1997-2015 by Lance Micklus - All rights reserved