PART 2
The theme for this series of photographs is When Fall meets Winter. These photographs were taken the end of October and early November 2002 using a Fuji S602 digital camera.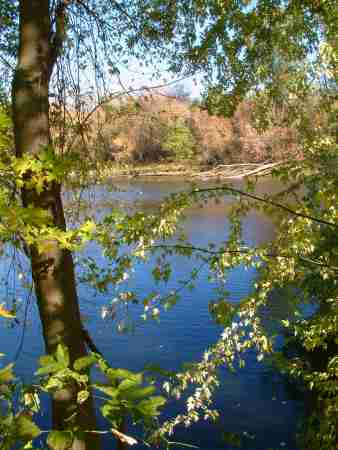 The Winooski River flows past the Intervale in Burlington, Vermont during a late Fall afternoon. The trees have already turned.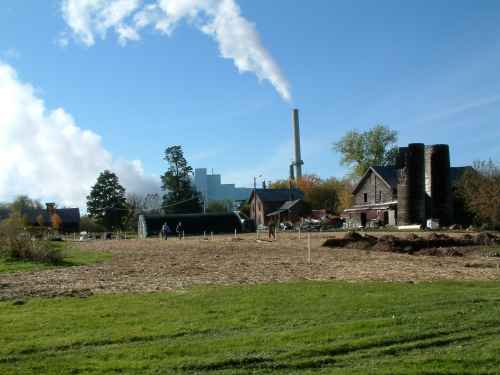 The gardens at Burlington's North End Intervale are mulched with hay. In the background, the McNeil Generating Station burns wood, a renewable fuel, the create electricity.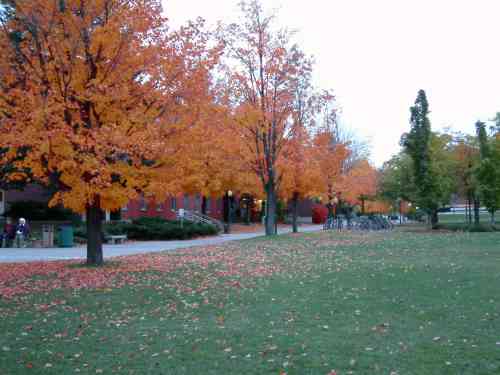 Fall days in Vermont are often cloudy and cold. But the vivid colors of the leaves still cheer up a dark grey day. This photo was taken on the UVM campus along "Residence Row" across from Fletcher Allen Hospital.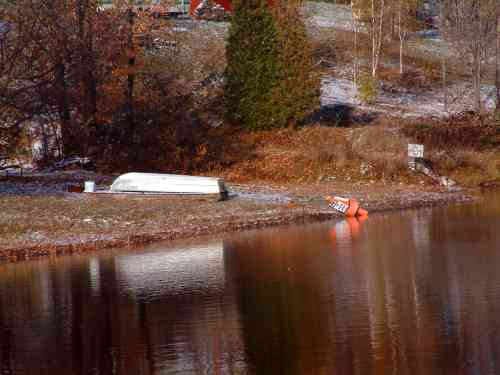 Everything is made ready for Winter at Eden Lake in Eden, Vermont. Already there is a trace of snow on the ground. Later, the entire lake will freeze and it will become a great place to ice skate and ice fish.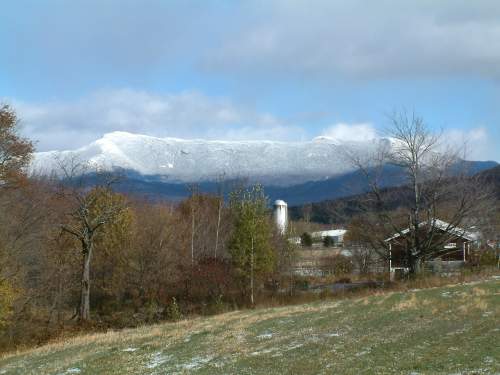 This coating of snow and ice on Mount Mansfield is a magnificent sight to see. This is the view from Underhill, Vermont.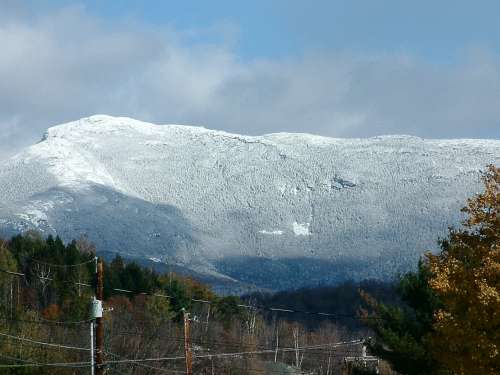 The combination of texture and light was perfect when this photo of Mount Mansfield was taken around Cambridge, Vermont.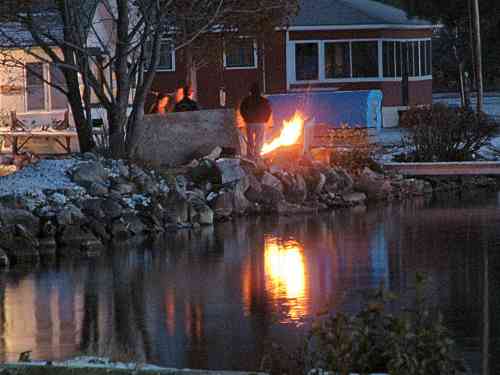 On a cold night a bon fire with some friends is a great way to stay warm. This photos was taken along the shore of Seymore Lake.
---
(c) copyright 2003-2015 by Lance Micklus - All rights reserved