THE 1960's: Lance & Dolores Micklus,
and Anthony Wayne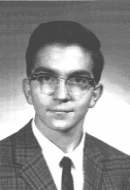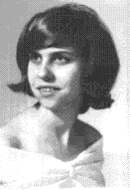 Lance graduated in 1963 from Roosevelt High School in Hyde Park, New York. He was active in the amateur radio club and the photography club. His hair is normal length and parted on the side, and he is wearing very ordinary looking eye glasses. Dolores Barbara Russell also graduated from Roosevelt High School but in 1968. Both pictures are from their respective year books.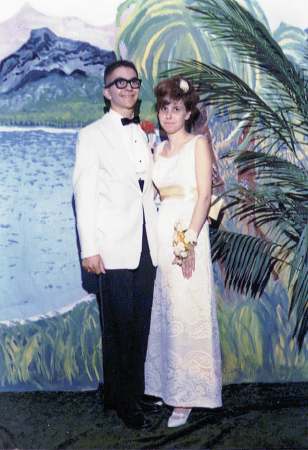 This photo was taken in 1967 at Dolores' Junior Prom. At the time, the two had only been dating just a few weeks. Notice Lance is now wearing Barry Goldwater eyeglasses and a crew cut. The two would marry on June 9, 1968 but divorce two years later.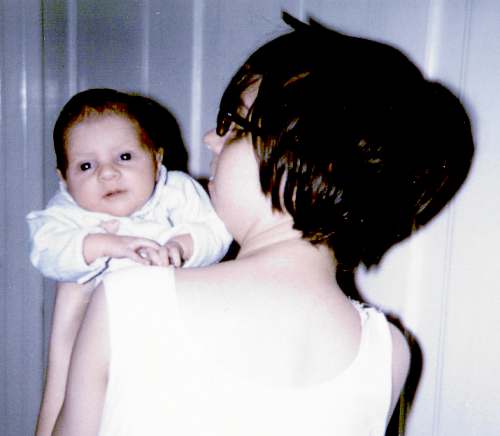 Lance and Dolores had one son during their two year marriage, who was born on August 2, 1969 at Coldwater Hospital in Coldwater, Michigan. This is one of only five pictures known to exist of Tony under the age of one. All of the others were lost.
The name of their son was inspired by a bank. One night while driving through Fort Wayne, Indiana, Lance saw the name Anthony Wayne in huge letters on the side of the Anthony Wayne National Bank. It clicked, so the decision was made to call the baby Anthony Wayne Micklus if it was a boy.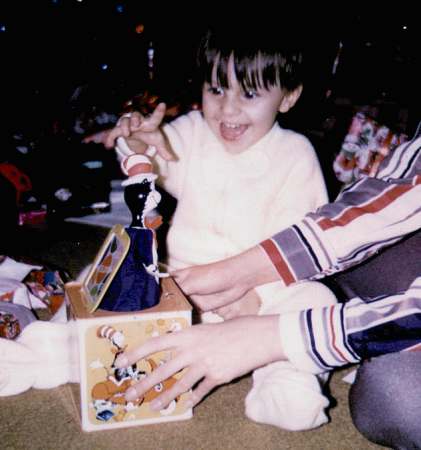 Lance won custody of his son during the divorce settlement. Tony was then flown to Vermont in 1970 to live with Lance's parents and sister. Lance later joined Tony in October of 1971 and has lived in Vermont ever since. This photo is not dated. It is believed to have been taken on Christmas Eve 1971. This is Lance's favorite picture of his son as a toddler: First, because it was their first Christmas together in Vermont. Second, the expression on Tony's face is priceless.
---
(c) copyright 1996-2015 by Lance Micklus - All rights reserved