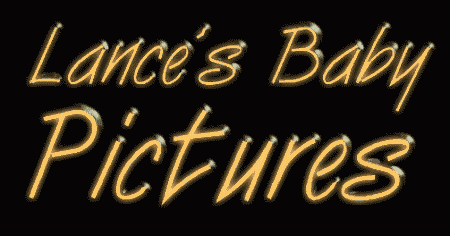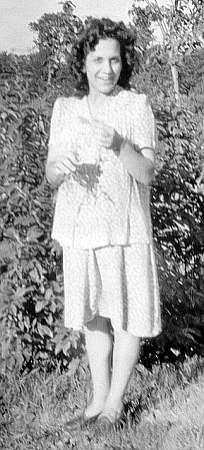 This is Lance's mother, Ida, 8 months pregnant, August, 1945. Harry Truman was President and World War II was over. Lance was born at a time of new beginnings.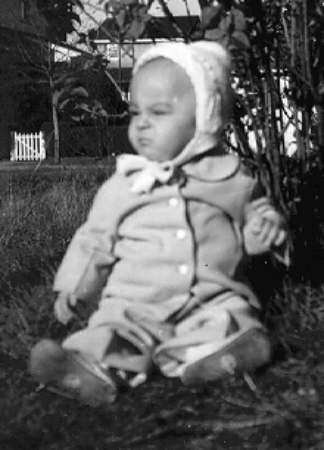 Lance Steven Micklus was born at 8:35 p.m. on September 10, 1945, at the Ackerson Maternity Hospital in Passaic, New Jersey. He weighed 6 lbs. 3 oz. Lance was named after the son of heiress Barbara Hutton. The picture above was taken at the age of 8 months.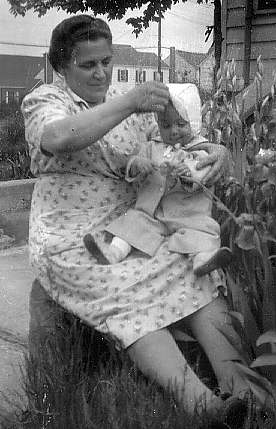 This is a rare photograph of Lance's Grandmother Adele Renta (his mother's mother). She was born in Italy, married, and had one son, Ernie, before her husband was killed in a train accident. Later, she met John Renta in the Bronx, and married him. They had ten children together, including Lance's mother, Ida. This photograph was taken when Lance was only 9 months old. It was taken in front of the grandparents Renta's home at 82 Rowland Avenue (now this address is 11 Chasto Street), in Clifton, New Jersey.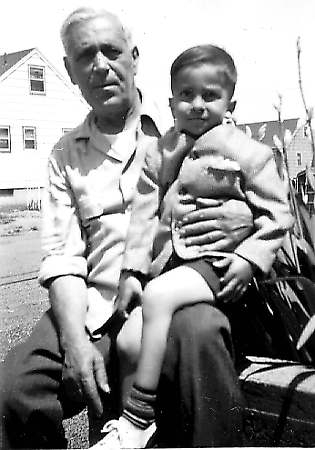 This is Lance's Grandfather on his mother's side, John Renta. He also was born in Italy but made his way to Brazil and, eventually, to the Bronx in New York where he met Adele. He did lab maintenance at the Hoffman LaRoach plant near Clifton, New Jersey. Sadly, Lance has no memories of the Renta grandparents because they moved to California in 1952. This picture was also taken at the Renta home in Clifton in 1949 when Lance was 3 1/2 years old.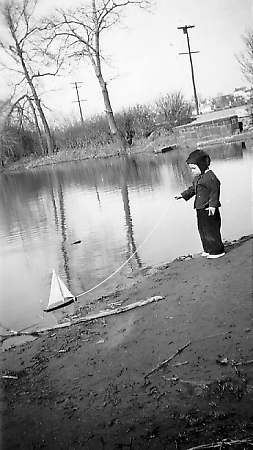 At the young age of only 2 1/2, Lance is already seen sailing a boat. This pond was located near his home on East 7th Street in Clifton, New Jersey. Seven years later, Lance began sailing real boats at Admiral Farragut Naval Academy, in Toms River, New Jersey. He still enjoys boating to this day.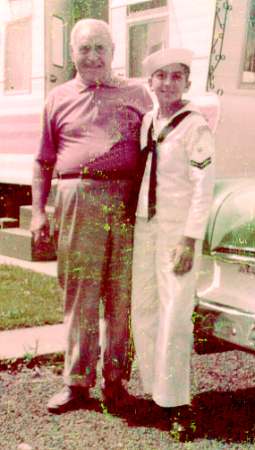 Lance's mother carried this picture in her wallet for many years. Until the summer of 1999, Lance had no knowledge this photo existed - nor does he remember it being taken. Its appearance was quite a surprise.
The date of the back of the photo is Saturday, August 24, 1957. Grandfather Renta was living in a small mobile home in northern New Jersey. Lance had just returned home from his second year of summer camp at Admiral Farragut Naval Academy, in Toms River, New Jersey. Lance's father, Steve, took this picture. After this visit, Lance never saw his grandfather Renta again.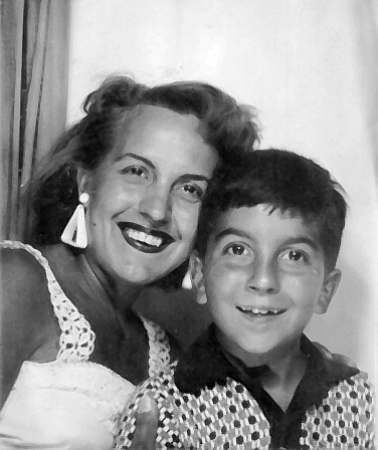 Lance and his mother often went down to the Jersey shore in the summer to swim in the ocean. Part of the fun was to visit the amusement parks along the boardwalks. This 1954 photo was taken by a PhotoMat machine. It took four pictures of you inside its small booth and then gave you four very small black and white pictures in about a minute.
Before magnetic tape recorders became a common household product, the only way to record your voice was on a record. Arcades often had machines that made a recording of your voice on a 78 r.p.m. record that you could play at home. Lance, who was called Lanny by his family, made such a recording in 1952 with his mother. In this 2012 interview with Lance's mother, Aida Sargese, they talk about this recording. This is what Lance sounded like at the age of seven. The song is called The Blacksmith Blues.
---
(c) copyright 1996-2015 by Lance Micklus - All rights reserved