Waterbury Flea Market
August 1998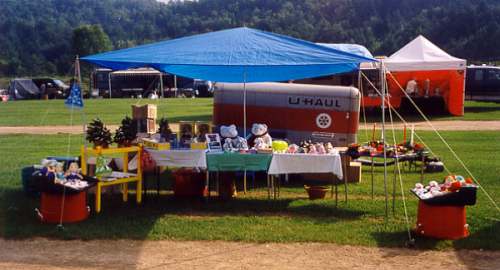 This picture was taken during one of our visits to the Waterbury Flea Market in Waterbury, Vermont in August of 1998. The Waterbury Flea Market is the largest flea market in northern Vermont. The empty spaces around us quickly filled up shortly after these pictures were taken.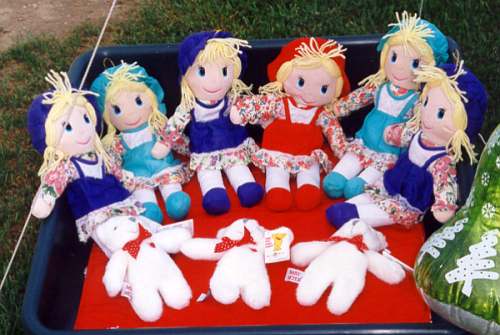 This is the way we displayed our Rag Dolls and Tippy Toes finger bears - down low where they could be easily seen by children and picked up (good marketing - eh?). Many people commented on how soft our Rag Dolls are. We also had fun showing people how to make our Tippy Toes finger bear walk.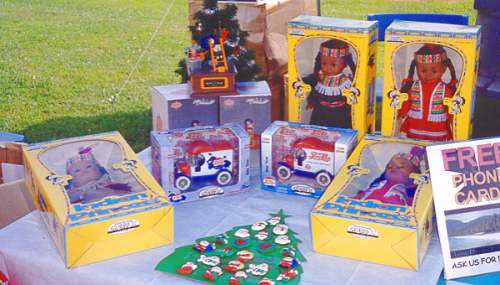 On another table we had several of our Indian Princess Dolls on display and sold out. Also seen in this picture, behind the Pepsi Cola Trucks, are a few of our teddy bear music boxes.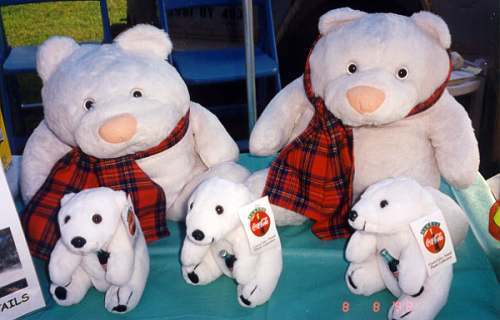 The day we took these pictures, it was a hot 90 degrees. The extremely warm weather made these polar bears look a little out of place. Shown here are two 18 inch polar bears sitting behind three 8 inch Coca Cola Polar Bears.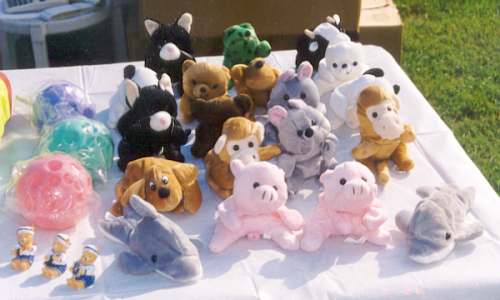 Meet our ever changing collection of bean bag pets. At live shows, these always sell very well. To the left are some of our baby clutch balls. In the left lower corner you can see three of our two inch high sailor bears.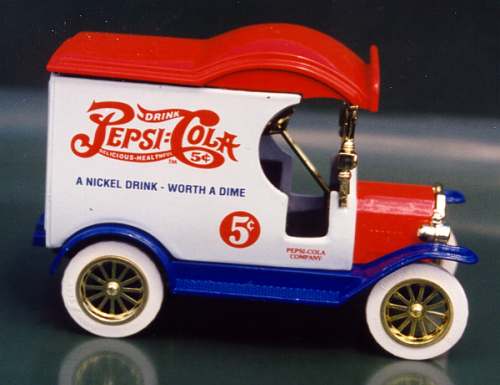 This collectable Pepsi Cola truck is an exact 1/24th scale replica of the original 1912 Ford trucks used by Pepsi. It has real Firestone tires on all four wheels. It is a licensed product of Pepsi, Ford, and Firestone.
---
(c) copyright 1998-2015 by Lance Micklus - All rights reserved