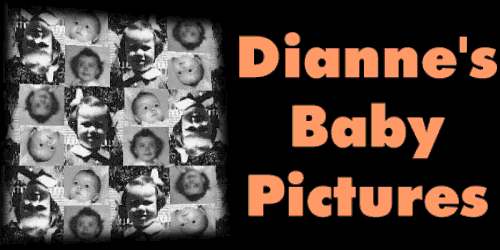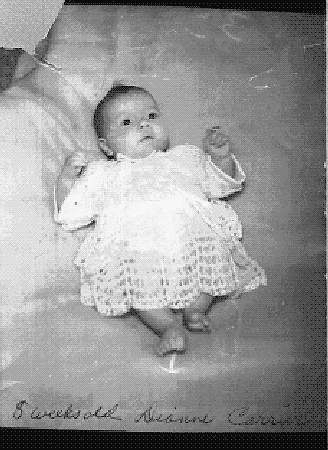 This is the earliest good photograph, probably taken at a professional studio, when Dianne was only eight weeks old.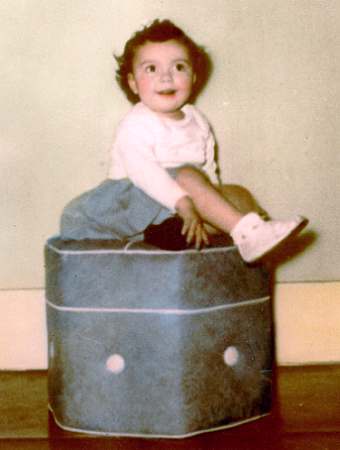 This photograph was taken on Dianne's first birthday. One copy of this picture is a standard size black and white print. On the back of the picture is a hand written note by her dad which says, "Who is this cute little girl on hassock." The picture was obviously a favorite. It was enlarged, hand colored, then put in a frame. This is the version that is shown above.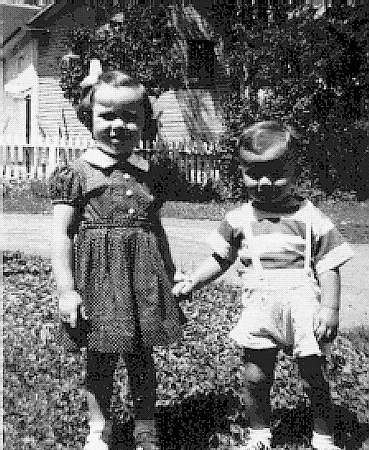 This photo, taken in July of 1952, shows Dianne, now 4 years old, holding hands with her oldest brother Laurent.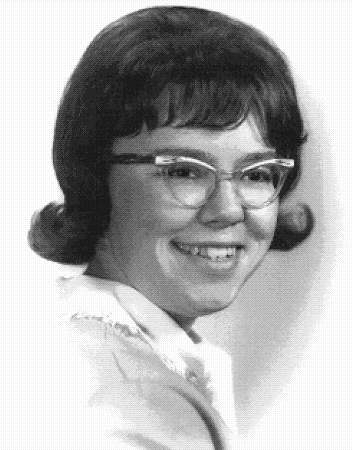 This studio photograph shows how Dianne looked when she graduated from high school in 1966.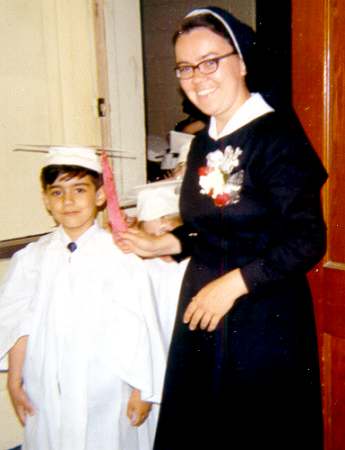 After Dianne graduated from Our Lady of Grace Academy in Colebrook, New Hampshire in1966, she joined the Daughters of the Charity of the Sacred Heart of Jesus. During the nine years she was in this religious order, she taught Kindergarten at St. Mary's Academy in Champlain, New York. The above picture of Dianne and Ronnie Bousquet was taken at his Kindergarten graduation in 1973.
---
(c) copyright 1996-2015 by Lance Micklus - All rights reserved