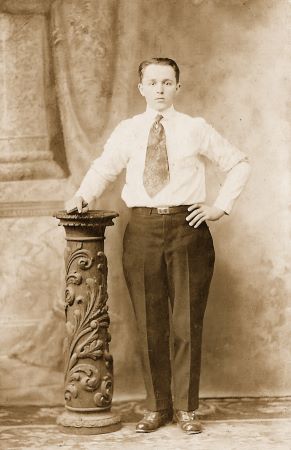 Around 1915, Stefan Miklus (American spelling Stephen Micklus) left his family in Czechoslovakia (at the time called Austro-Hungary) to come to America. He left behind his brother, Jan, and sister, Maria - although Maria later came to America to be with her husband Jan Andros Sabol.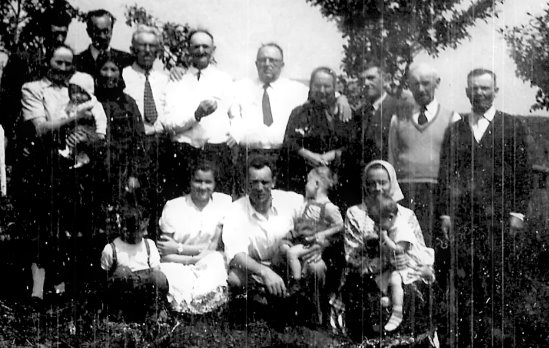 In the summer of 1958 Stefan (heavy man in the center back row) returned to Presov, Czechoslovakia to see his brother Jan (left of Stefan with Stefan's arm on his shoulder). Stefan planned to stay for a few month but left after three weeks because living conditions were so bad under Soviet Communism.
Since 1958, no one from the family living in America has returned to visit the family in Czechoslovakia (now Slovakia). As the older generations died, contact by mail stopped. The families that are the descendants of Jan and the descendants of Stefan lost all contact with each other.
The great grand daughter of Jan, Denisa Miklusova, attempted to find her American family using the Internet when service in Slovakia first became available in 1998. In May of 2006 using Google she found this website and soon realized that Lance Micklus is her cousin.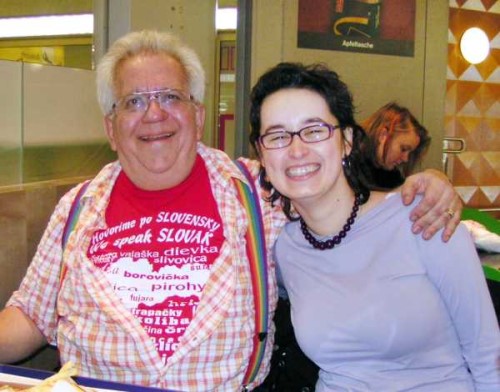 Lance and Denisa began exchanging photographs and stories. Plans were made for Lance and his wife Dianne to go to Europe. On February 27, 2007 at 9:00 a.m. local time, Lance and Denisa met at the McDonalds in the Vienna airport, where the above photo was taken. For the first time in 49 years, the two families were together again.
This photo journal is the story of that visit.
---