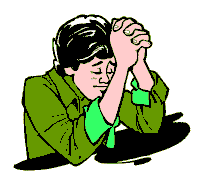 What a Friend We Have in Jesus is a Christian hymn written as a poem by Joseph M. Scriven in 1855.
Born in 1819 of prosperous parents in Banbridge, Ireland, Scriven was a graduate of Trinity College, Dublin.
After his fiancée accidentally drowned in 1845, the night before they were to be married, he decided to
leave his native country and migrate to Canada. There he again fell in love and was due to be married,
when his second fiancée fell suddenly ill of pneumonia and died.
In 1855 he received news from Ireland that his mother was terribly ill. He wrote a poem to comfort her
called Pray Without Ceasing. The poem was originally published anonymously. It was later set to music
and renamed by Charles Crozat Converse, becoming the hymn What a Friend We Have in Jesus.