Silly Tilly-Bear's Page

One summer day Theodore and Tilly-Bear decided to go fishing off Mallets Bay on Lake Champlain, Vermont. As they rode in the boat, the two bears were looking for a good spot to fish while secretly hoping to be the first teddy bears ever to catch a glimpse of Champ, the resident sea monster.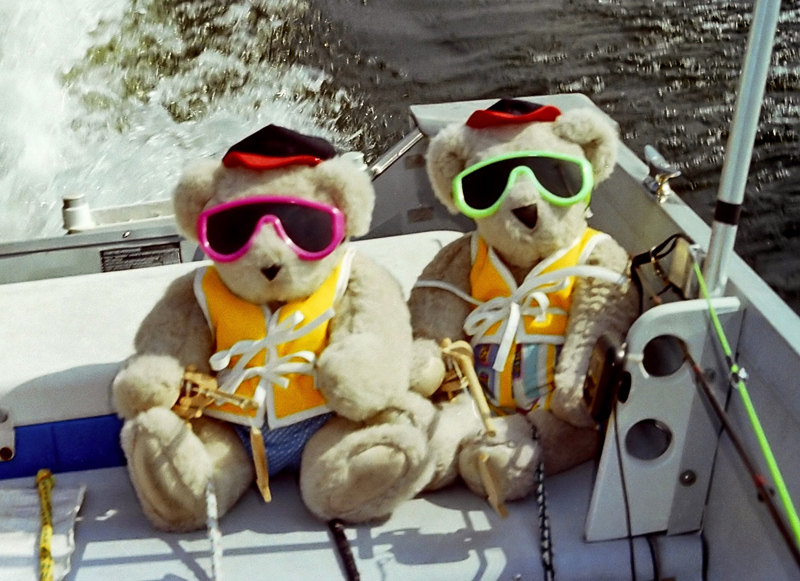 They dropped anchor next to an old railroad trestle along a shoal and began to fish. An out-of-state bass fisherman, who was nearby, saw the two bears fishing and decided to join them - after all, bears are excellent fishermen and, besides, these were locals who knew the water. Within a few minutes he pulled up a 4 1/2 pound smallmouth bass that was over twenty inches long.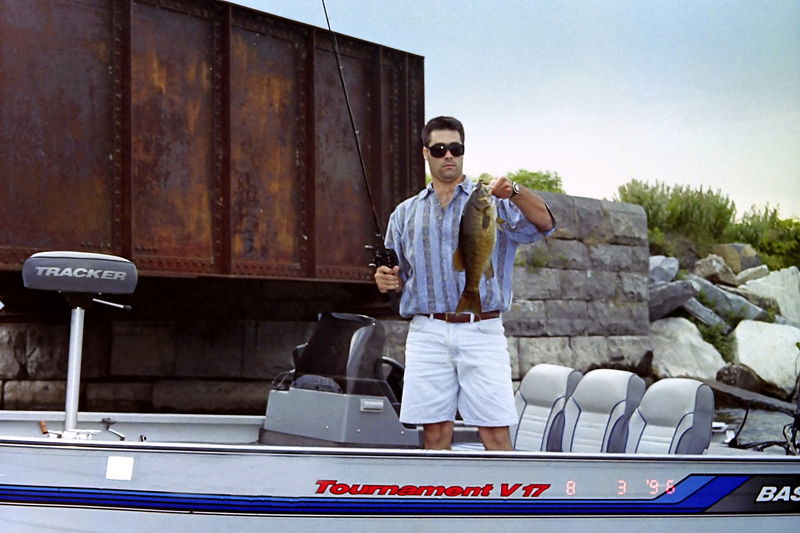 He was so proud of his catch that he had this picture taken. Nobody had the heart to tell him that around these parts, we call that a MINNOW.
---
Theodore and Tilly-Bear is a trademark of and are based on original characters created by Lance Micklus of Essex Juncstion, Vermont.
(c) 1996-2015 by Lance Micklus. - All rights reserved