Silly Tilly-Bear's Page
Well, Tilly-Bear, was your Halloween costume very scary looking?
Scary looking? Let me tell you how scary looking it was. After I got dressed and saw myself in the mirror, I nearly frightened myself to death, the mirror shattered, and the wall the mirror was hanging on fell down. Then I decided to Trick or Treat at a bank hoping they'd give me some money. But the bank wouldn't let me inside until they turned the surveillance cameras off to avoid damaging the equipment. Then, while I was in the bank, I met a man who asked me to model for the cover of JUSTIFIABLE HOMICIDE MAGAZINE.
Gosh, that sounds like quite a costume. What did it look like?
Why Theodore, everybody said that my costume made me look just like you.
---
Here's what Theodore and Tilly-Bear really looked like on Halloween: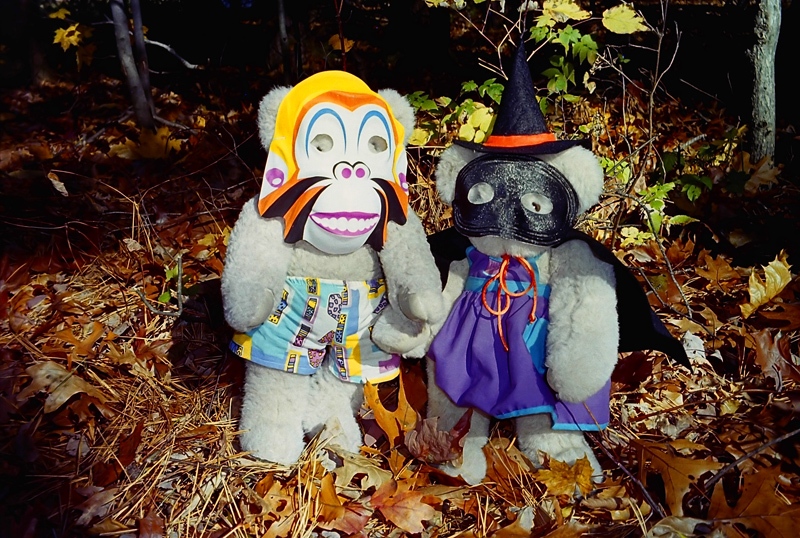 ---
Theodore and Tilly-Bear is a trademark of and are based on original characters created by Lance Micklus of Essex Juncstion, Vermont.
(c) 1996-2015 by Lance Micklus. - All rights reserved